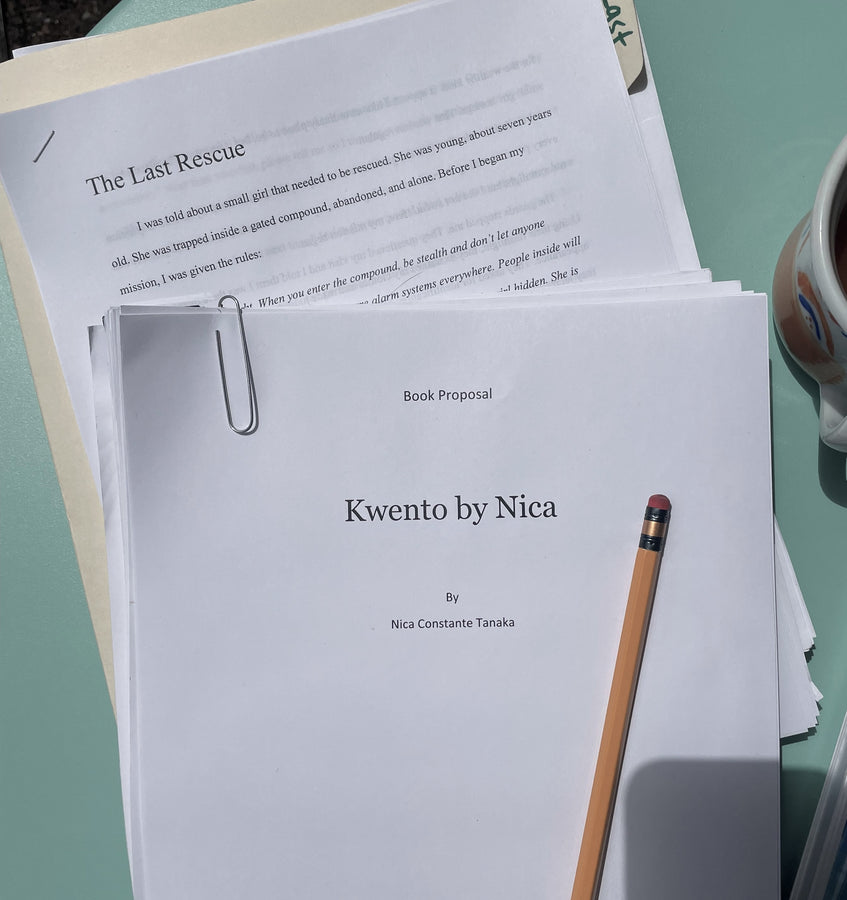 Current Projects
Nica is writing her first book, Kwento by Nica, a memoir of self discovery, tastes, and living creatively.
The Last Rescue, is a short story completed while a Fiction fellow at the San Francisco Writers Grotto in 2022.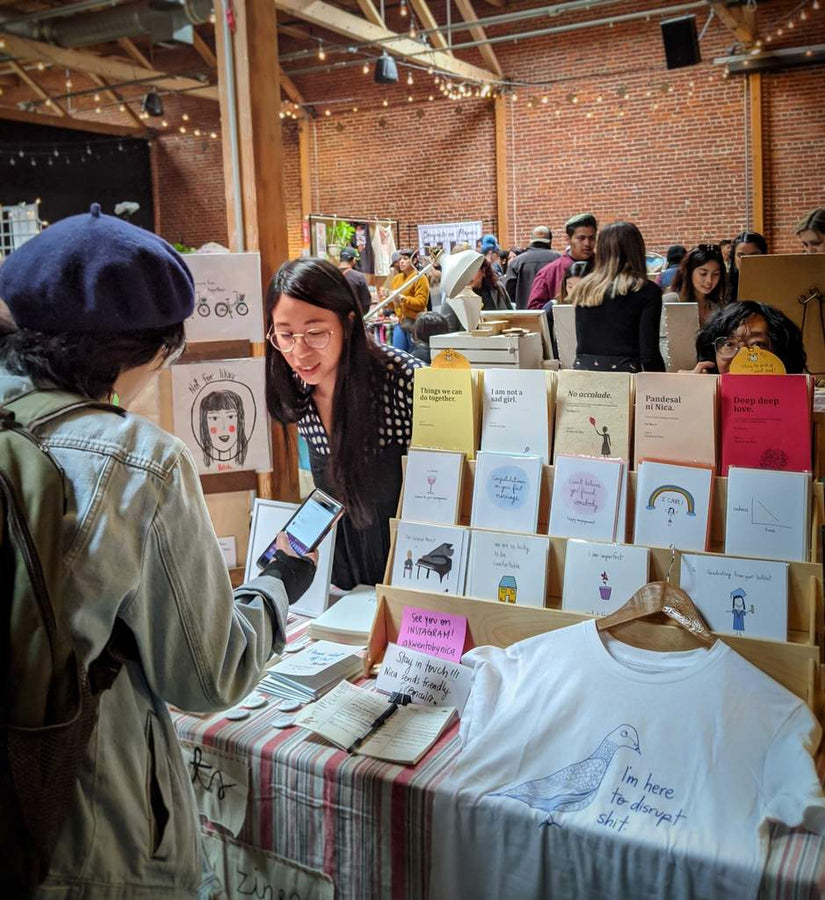 Shop from Nica
Kwento by Nica started as a 4x6 craft fair booth in 2015.
Shop from Nica's collection of greeting cards, zines, riso-prints, stationery, totebages, original paintings, and embroideries.
Visit the Shop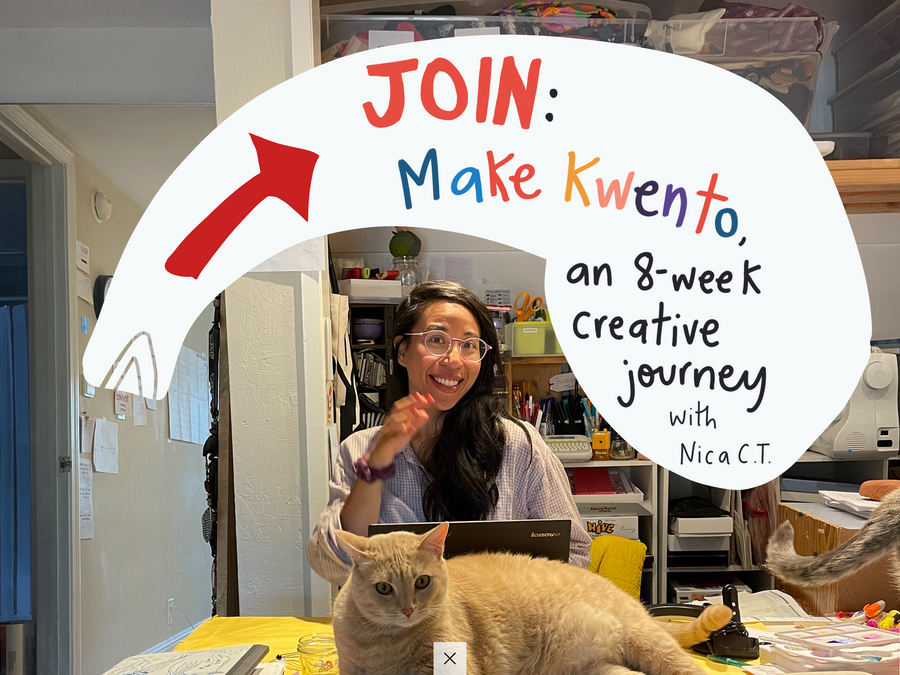 A creative workshop for your inner artist.
Make Kwento is an 8-week journey guided by Nica for busy people with no time. You will discover your own artistry and be surprised with what you'll find.
Peek at the journey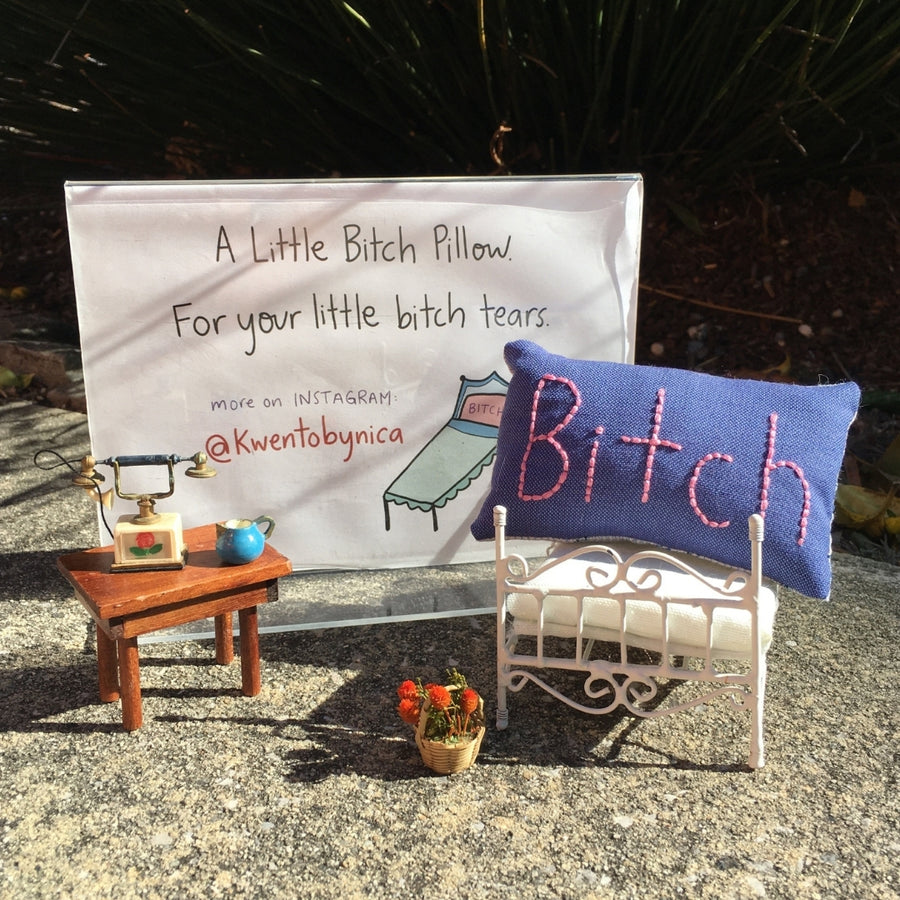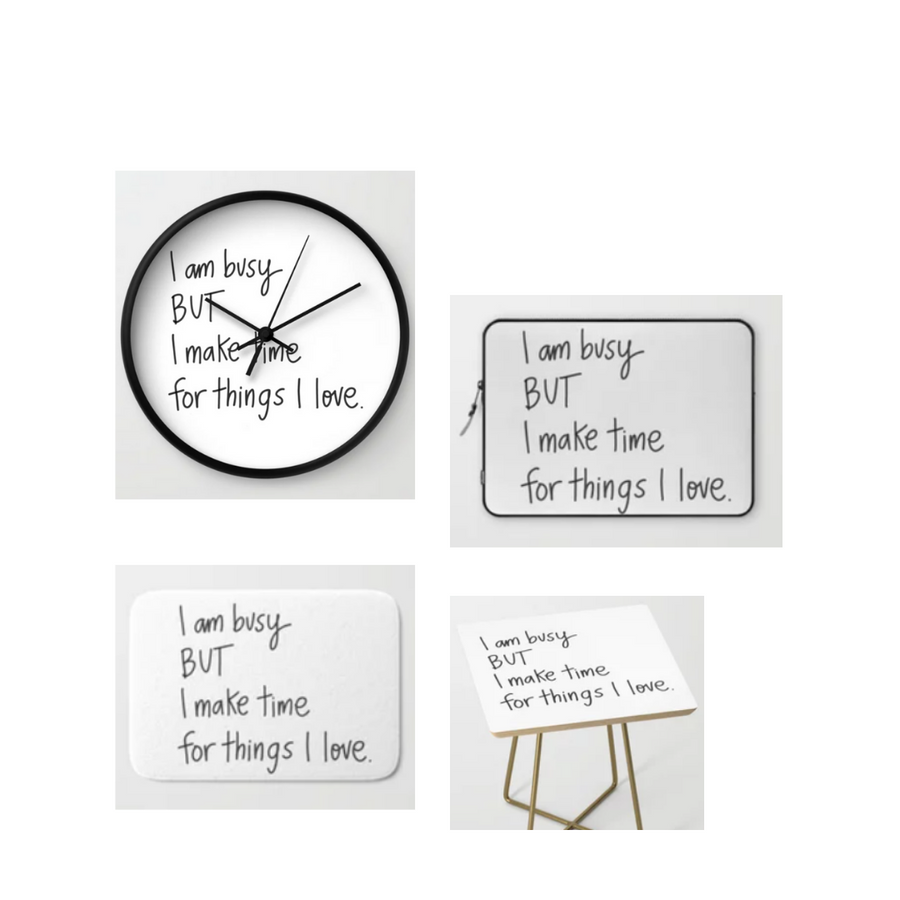 Society6
"I am busy but I make time for things I love" - your favorite @kwentobynica piece is now available on Society6. It comes in a fancy bath mat, side table, and laptop sleeve.
Window shop at Society6